There's more to shooting than just releasing an arrow! To practice your marksmanship, optimize your bow and get yourself ready for the hunt, you'll need access to a wide range of supplies and accessories. Precision Archery stocks hundreds of products designed to make you the best archer you can be. Our shop in Bridge City, TX has something for every shooter.
General Supplies & Accessories
Get everything you need to care for your bow and optimize your skills! We carry everything from custom-fletched arrows to archery targets and shooting gloves. Our complete selection of general supplies and accessories include:
Archery targets
Armguards
Arrow boxes
Arrow rests
Arrows
Bow cases
Bow slings
Bowstring accessories
Crossbow cases
Custom bowstrings
Custom fletched arrows
Field tip targets
Shooting gloves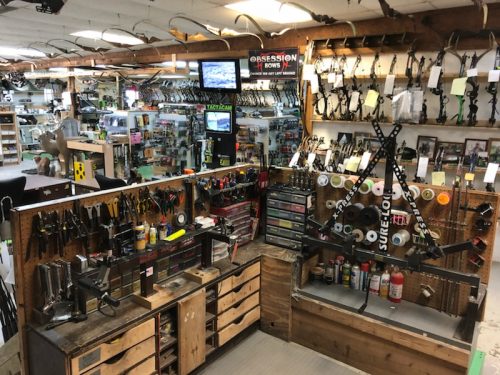 Bow-Mounted Accessories
Looking for a way to accessorize your bow or enhance its abilities for better accuracy and control? Check out some of our bow-mounted accessories and other shooting motion supplies. We're ready to help you draw, notch and loose with complete confidence:
Bow fishing equipment
Flashlights
Quivers
Releases
Sights
Stabilizers
Hunting Supplies
A hunter is best served by having the right hunting equipment out in the field. From proper calls and scent-masking products to tree stands and game cameras in Bridge City, Orange County, Beaumont, and Port Arthur, TX, we bring our hunters proven products, designed to help them take home a trophy. Our selection of hunting equipment and accessories includes:
Bug spray
Camouflage headgear
Cover scents
Game calls
Game cameras
Game cleaning equipment
Ground blinds
Hunting packs
Knives
Scents
Tree stand accessories
Tree stand harness
Tree stands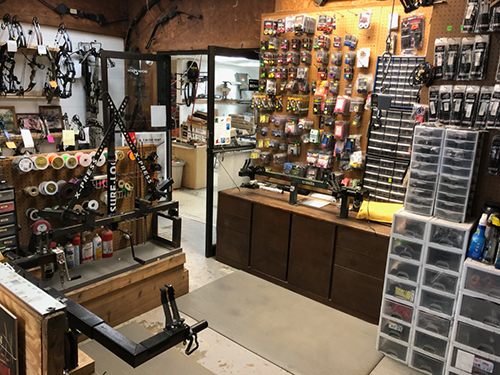 Crossbow Accessories
For archers who prefer a crossbow, we pride ourselves on being your destination for any and all crossbow equipment, supplies and accessories. Stock up with us and know you're getting the very best products. Our product selection includes:
Crossbow scopes
Crossbow accessories
Crossbow bolts
Stop in today and see our entire selection for yourself—there's a reason we're the go-to outfitter for archers throughout the region! Our friendly, knowledgeable staff will help you get exactly what you need. Or, contact us at 409-735-5808 if you're looking for bows, crossbow bolts, or something in particular and we'll help you track it down.